We are an Accounting Practice offering bookkeeping and small business consulting services. We focus on freeing up managers to run the business rather than worrying about the day to day accounting functions.
More than 30 Years of Experience to Individuals and Businesses in our Community
Our team provides results oriented services in Accounting, Accounting Software, Tax Planning & Strategy, Bookkeeping, Business Consulting and Accounting Staff Selection.
Ready to Get Started?
We are devoted to assisting small business owners in a variety of industries make the most of their investments. We have more than 30 years of experience, across a wide range of businesses, and our knowledge base is but a call away for our clients.


Accounting

Payroll Services

Bookkeeping

Quickbooks

We Offer a Professional Accounting Service and Record of Experience that is Unparalleled in Our Area
Our experienced team is able to work with individuals, sole owner/managers, small businesses, for profit corporations or non profit organization in a wide range of industries.
Our accountants have practical experience in working for companies in a range of industries. Contact us today to see how we can serve you.
Bookkeeping
Our staff not only sets up a standard set of books, payroll and financial reporting, but also works closely with the external CPAs to insure tax filing is correct an timely.
Accounting
Our staff works closely with all levels of management to provide insight into the financial reports, providing cash flow & gross margin analysis, as well as help to minimize the frustration new managers or business owners often encounter.
Consulting
Specializing in offering customized solutions to assist in the growing pains of a new business to help minimize the financial frustrations that often are associated with growth.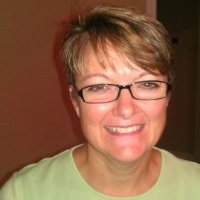 Nancy Farestvedt
Principal Accountant
Nancy's professional experience began in the United States Army where she honed her teamwork and leadership skills by spending time both as an enlisted soldier and as a commissioned officer.  When she transitioned to corporate accounting she worked across several industries and gained a thorough understanding of payroll processing, accounts payable procedures, invoicing methods, cash management strategies and general ledger reporting. Her philosophy is to bring all of that experience to her small business clients who need more than a bookkeeper, they need an accounting manager who rolls up her sleeves and becomes part of the management team.
" When my business partner and I started our own LLC Nancy was a huge help in advising us through the startup process as well as filing our taxes. Having been novice business owners at the time, Nancy was very patient in helping us with even the simplest of matters. She has our trust and we have and will continue to use her services moving forward! "
Albert Rathmell
"Nancy has worked with for ProNet for over 2 years now and she's been an integral part of our company's success. She handles task with initiative and comprehensive understanding that makes her a vital asset for us. I know that she is getting things done for us when we discuss a task at hand. Her hard work and diligence is proven through her go-getter attitude that makes her not only very good at her job but also a pleasure to deal with as well. Nancy's commitment to doing the job right and following up on tasks to see them through to completion is what sets her apart when it comes to this important need for our business."
Nicholas Gomez
Designed by SYNERGY DIGITAL MEDIA SOLUTIONS